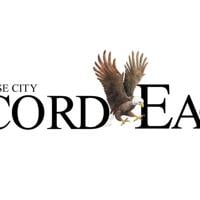 Benzie loses a commissioner, financial director | News
[ad_1]
BEULAH – A Benzie County Commissioner has resigned her seat, the County Finance Director has left to work in County Leelanau and Administrator Mitch Deisch has announced he will retire at the end of the summer .
Commissioner Linda Farrell announced at the January organizational meeting that she was leaving her seat in District 3, which includes the City of Frankfort and the Township of Crystal Lake. She was elected in 2018 and again in November.
"I resigned for personal reasons," Farrell said. "It was not political, it has nothing to do with COVID-19. "
Susan Boyd was hired in June 2018 to fill a CFO position created as part of the county's strategic plan calling for closer financial oversight. Boyd's duties included reviewing proposals from accounting firms for a comprehensive review of county finances, budgeting, and working with county departments to improve their financial management.
Boyd has served as Chief Financial Officer and Secretary of the Board of Directors of the Leelanau County Road Commission. She replaces Joe Nedow, who left in July to take a job with the Benzie County Road Commission.
On January 1, Deisch sent a letter to board members and department heads informing them of his intention to retire at the end of August.
Deisch's contract does not expire until September 2022. Under the contract, he is required to give 60 days' notice of his intention to leave. Diesch said he wanted to give at least six months' notice to ensure an efficient transition to a new county administrator.
In his letter, Deisch said the county needed to hire an outside company to recruit a new administrator.
"This wasn't done over five years ago, which made the process less than desirable," Deisch wrote.
He has worked in the county since 2015 and has worked his entire 31-year career in local government, he said.
Commissioner Bob Roelofs, who was elected president this month for another year, said the six-month notice was generous. He said the commission may seek to reduce to two to three positions in the administrator's office. Currently there is a Human Resources / Accounts Payable position, CFO and Administrator.
The county may no longer need a CFO, he said.
"Susan had put us in pretty good shape with her experience and the research she's done over the past year," Roelofs said. "Actually, we don't know what we're looking for because it's a lot to swallow at once."
Diesch said the board might want a more finance-focused director, which his skill set doesn't include.
"But I'm not going to presuppose what the board of commissioners is going to be looking for," Deisch said.
Roelofs said Farrell's decision was a total surprise and that she will be missed.
"She brought a whole different aspect to the board, a mindset maybe different from the rest of us," Roelofs said. She was also thorough and diligent, he said.
Farrell was the only Democrat on the board, which made her ambivalent about leaving, she said.
"It was a very difficult choice, but it was the right choice for me," she said.
Those interested in occupying the District 3 commission seat should send a resume and letter of interest to Clerk Benzie Dawn Olney. Applications must be submitted by noon on January 27. To be considered, a candidate must be a resident of the district and be a registered voter.
A special meeting is scheduled for January 29 at 9 a.m. at the Benzie County Government Center, during which candidates will be interviewed and an appointment made.
As of Thursday, the county had not received any applications, although the position had recently been posted, Olney said.
[ad_2]