Financial Manager – Partick Housing Association
[ad_1]
Head of Finance
---
---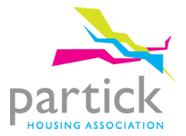 Make homes and build communities
Financial Manager – Partick Housing Association
EVH Grade 8 £ 40,234 – £ 43,530 + pension | Glasgow
Based in Glasgow's vibrant West End, the Partick Housing Association is financially sound and one of Scotland's most successful housing associations.
We are recruiting a competent and experienced CFO who will provide our financial management and support. We are looking for someone who, as a qualified Accountant, will manage our financial activities and support our CFO to provide informed direction on financial management and business planning throughout our business.
You will be a key member of our leadership team, working operationally with other managers across the company and strategically with our leadership team and board to advance the vision, values ​​and the business strategy of the Partick Housing Association.
We believe that great people make a difference to our business and we welcome interest from candidates from all walks of life.
You will have excellent communication, interpersonal, project management and professional skills and you will demonstrate a team spirit with a positive attitude and a clear customer focus. You will have experience in the areas of effective financial management and support, as well as business planning.
At Partick Housing Association, we are committed to providing excellent service and continuous improvement – we work hard with our partners and stakeholders to provide high quality housing and services. We are a dynamic and innovative organization always on the lookout for new ways to meet local housing needs, optimize resources and proactively respond to future challenges and opportunities.
Deadline: Monday December 6, 2021 at 12 noon. Interviews are scheduled for December 16, 2021. The successful candidate will be screened for Disclosure Scotland.
Please visit www.partickha.org.uk/about-us/work-with-us for more information about the role or you can email us at [email protected]. To apply, please send your CV with cover letter to [email protected].
We are an equal opportunities employer
[ad_2]