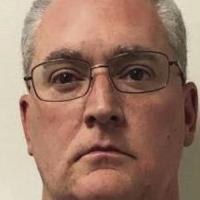 Former CFO Sentenced to Six Years for Stealing $ 457,000 from Lake of the Woods | Crime, police and fire
[ad_1]
The former chief financial officer of the Lake of the Woods Association was sentenced Tuesday to six years in prison for stealing $ 457,000 from the group of owners.
Roy C. Mayberry, 46, of Stafford County was sentenced by Orange County Circuit Court to 40, with all but six years suspended. He had previously pleaded guilty to several counts of embezzlement and money laundering.
According to the evidence, Mayberry regularly withdrew money from the LOW account over a period of four years while working as a finance manager for the Closed Subdivision Owners Association. The thefts continued until the middle of last year, when an audit found evidence of wrongdoing.
Investigators later determined that Mayberry stole $ 457,000 by transferring money from the LOW account to a Paypal account. The money was then systematically transferred to a Capital One account before ending up in Mayberry's personal account.
Three previous audits conducted while Mayberry was in charge of finance did not reveal any irregularities.
Investigators learned that Mayberry used $ 72,000 to repay money he took while working for an IT company in Northern Virginia before going to work at LOW. He was never criminally charged for the theft, but the company has secured a civil judgment against him, the evidence shows.
[ad_2]