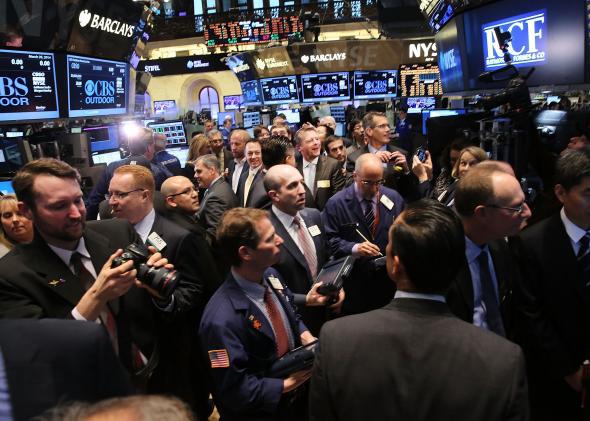 Job losses in finance were huge from 2007 to 2012.
[ad_1]
The US Census Bureau has published some advance data from its 2012 economic census this week, and one statistic should come as no surprise: the past five years have been grim for financial institutions.
The finance and insurance sector, which includes everything from commercial banks to pension funds, shed more than 390,000 jobs from 2007 to 2012, according to the preliminary report. Real industry revenues fell $ 1.4 billion, or nearly 4%.
Breaking down the census data a bit, job cuts were greatest in the credit intermediation and related sub-sector, where employment fell 10.9%. The only sub-sector that gained workers was securities, commodity contracts and other financial investments and related activities, which added nearly 52,000 employees.
The bloodshed has not stopped since. Outplacement firm Challenger, Gray and Christmas reported in December that the 60,962 layoffs that funding saw in 2013 exceeded those in all other major industries (healthcare / commodities, industrials, retail and IT. ). More recently, Deutsche Bank announced just a few weeks ago that it plans to cut another 500 jobs to its investment bank.
Despite continued layoffs, the lavish bonuses that Wall Street is famous for have soared by a 15% on average last year, at $ 164,530. That makes it the best year for bonuses since 2007, according to New York State Comptroller estimates. At Deutsche Bank, Bloomberg reported, the next round of layoffs are being carried out in part to increase the salaries of senior bankers.
The industry as a whole may still be suffering, but it looks like things are looking up for survivors.
[ad_2]